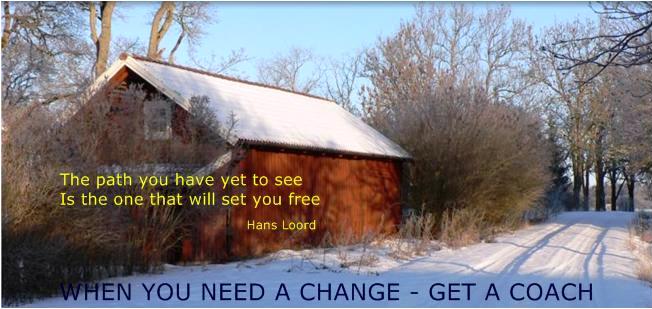 What is coaching and how is it like to be coached?
In short it is a dynamic equal relation in which the client together with the coach, define goals, how the present situation is, that obstacles need to be overcome and what is need to be done next.
Coaching is not a quick fix solving all problems through one session. Coaching is a process that consists not only by a few meetings with your coach but is also about a commitment in
between sessions in order for the process to work. The coaching relation is shaped by you and
your coach with a joint responsibility.You own the subject and decide what you need to be coached on. You are the Subject Manager. Your coach har the responsibility for  process knowledge and tools to ensure results. Your coach is the  Process Manager.
Coaching can start from any point you like and the process will lead us together towards the goals we had agreed on but also result in new surprising goals and openings along the way. Like a helicopter the coaching process can move in all directions, move fast or slow and land anywhere. But like a submarine it can also look for answers in deep places if need be.
Your coach is not expected to come up with answers based on his or her own experience but will inspire you to find your own answers by relying on the process, powerful questions, coaching skills and your own resources and abilities. Through having experience in various areas, your coach will also ask you the questions that you need to find out the answers for. Try to choose a coach that you think works for you or your company in relation to knowledge, industry experience, life experience, environmental approach, or anything that may be important in this context. Obviously, it is important to have a coaching trained coach trained in the coaching process, has a genuine coaching approach and knowledge of coaching techniques to streamline your process. Also make sure that the coach is trained by a reliable coaching organization, such as one accredited by the ICF. We hope of course that you choose a coach from Key2Insight.